In the throes of assignments and exams, college athletes put down their books and took to the field for last Thursday's Inter College (ICC) Athletics Carnival. Union College once again dominated the competition. Union men took out nine titles, with an impressive six first places!
Ben Drew had an outstanding night on the track, sprinting to first place in the 400m race, and effortlessly galloped his way to two more firsts in the 800m and 1500m races. Antony Tatkovic took advantage of his height and bounded to 1st place in both long jump and triple jump, and took out 2nd place in the 100m sprint. Finn Davis-Batt was on point, competing in a memorable javelin competition and triumphing with another 1st place for Union. Charlie Slaney and Oscar Gue both scored themselves 3rd place privileges in high jump and 200m, respectively. Oscar marginally missed out on 3rd place in the 110m hurdles, jumping in at fourth place. The men's 4x100m and 4x400m relay teams both achieved 4th place wins.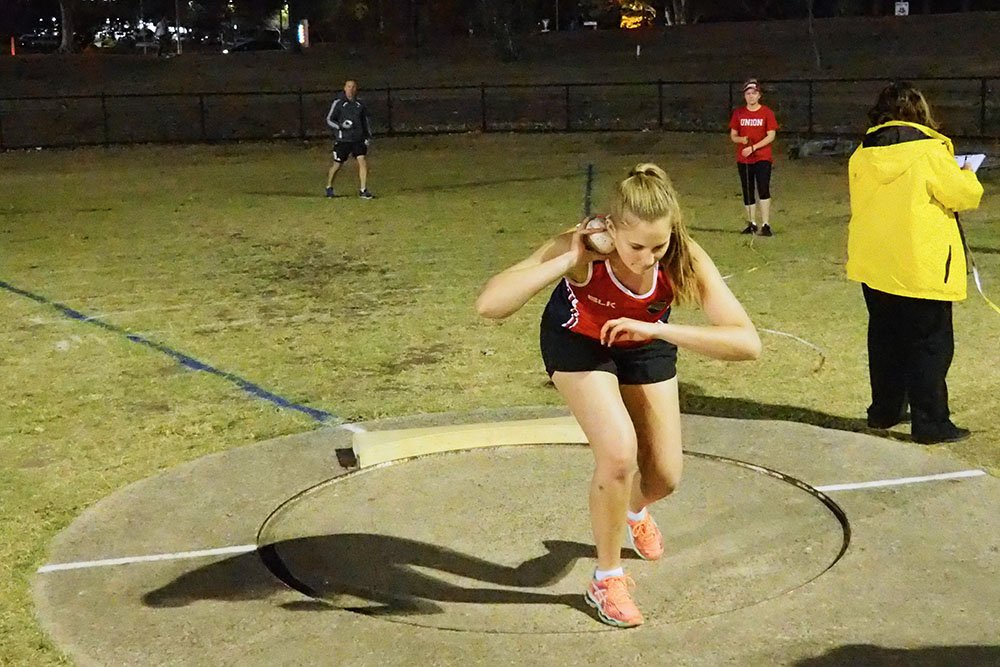 Not to be overshadowed by the male athletes, the Union women also put in a valiant effort scoring two titles. Claire Donovan jumped into 3rd place in high jump, and Sarah Harre spun her way to 1st place victory in discus.
As always, the sea of red Union supporters was in full force, including stand out performances from our college mascot. Resident athlete Antony Tatkovic was super proud of the performances on the night, and made special shout outs to Hannah Portbury for her last minute decision to run in both the 800m and 1500m; Sophie Macansh and Lachlan Dokter for their help with timing and measurements; and Dylan, Richard and Matteo for dressing up as our mascot to help our supporters cheer! Extra thanks also needs to go to all the supporters who took time out from their studies to come down and support the team.
Congratulations to all of our residents for their outstanding achievements!