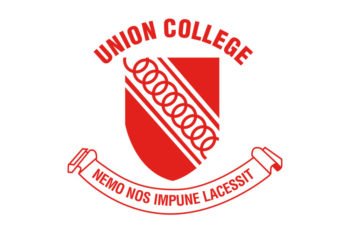 UNIVERSITY OF QUEENSLAND
UNION COLLEGE
Union College is a modern, independent residential college situated on the St Lucia campus of the University of Queensland. The College provides accommodation and academic support services to male and female students from Australia and overseas. This vibrant academic community of 334 residents is housed in heritage listed buildings and offers a friendly and focussed environment for the pursuit of academic success. College residents enjoy an easier transition to university study and are assisted to achieve their personal, academic, social, cultural and sporting goals. The ethos of the College supports tolerance, equity and respect for self and others, and acceptance of responsibility. For more information about The University of Queensland Union College, please access our web site at www.unioncollegeuq.com.au
The Finance Manager is a key member of the senior management team of the College.  You will report directly to the Head of College, and will be responsible for all aspects of financial reporting. The Finance Manager also fulfils the role of Board Secretary.
Your Key Responsibilities
Key responsibilities include (but are not limited to):
Accounting processes – accounts payable, bank and general ledger reconciliations
Cash flow management
Preparation of management financial reports for Head of College and Board Meetings
Coordination of annual budget (including review process with Board Finance Committee) and monitoring budget versus actual performance throughout the year
Assist with financial strategic planning
Co-ordinate external audit, including preparation of statutory financial reports
Co-ordinate annual insurance review
Preparation of other statutory returns including business activity statement, fringe benefits tax returns and work cover declarations
Board secretarial duties including minute taking, ACNC reporting and other tasks as required by the Board
CA or CPA qualification
Substantial relevant experience for a minimum of 5 years
Knowledge / Skills and Abilities
Extensive knowledge of MYOB
Knowledge of StarRez and Wage Easy Payroll
Intermediate-advanced Excel skills
Have, or ability to obtain, knowledge of GST as applicable to the residential college industry
High level organisational skills, including the ability to manage detail, prioritise competing work demands independently, and ability to reflect on existing practices and initiate improvements
High level written and interpersonal communication abilities, including ability to liaise and negotiate with a range of stakeholders to achieve outcomes
 Personal Qualities
Personal attributes that include: being thorough and proactive with a maturity of judgment, ability to work effectively within a small team, willingness to act in accordance with College policies and the capacity to maintain a position of respect.
You are required to provide the following information for an initial assessment of your suitability for this role:
A covering letter in which you provide your contact details and, in not more than one page, take up the opportunity to introduce yourself and highlight your suitability for the role;
A current Resume, outlining your previous work experience, education, qualifications and any other information that is relevant to the responsibilities of this role. Educational qualifications should detail full title of the qualification, year awarded, and name of the awarding institution. Employment history should be in chronological order from the present, with details of dates of employment, position title, name of employer and main responsibilities / achievements.  Include the names and contact details of 3 referees;
A concise statement addressing the Selection Criteria (no more than one typed page per criterion).
Please Note:
Send an electronic copy of your application to
odile.prevost@unioncollegeuq.com.au