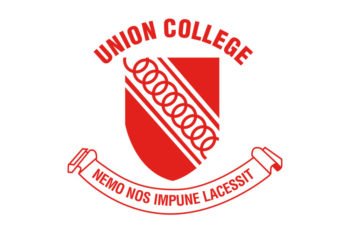 UNIVERSITY OF QUEENSLAND
UNION COLLEGE
Union College is a modern, independent residential college situated on the St Lucia campus of the University of Queensland. The College provides accommodation and academic support services to male and female students from Australia and overseas. This vibrant academic community of 334 residents is housed in heritage listed buildings and offers a friendly and focussed environment for the pursuit of academic success. College residents enjoy an easier transition to university study and are assisted to achieve their personal, academic, social, cultural and sporting goals. The ethos of the College supports tolerance, equity and respect for self and others, and acceptance of responsibility. For more information about The University of Queensland Union College, please access our web site at www.unioncollegeuq.com.au
Your Key Responsibilities
Key responsibilities include (but are not limited to):
Manage and maintain College building & assets in a heritage environment.
Contract management for service and maintenance contracts.
Liaise with onsite catering manager & cleaning supervisor to ensure daily issues are addressed.
Manage projects and contractors associated with the projects.
Liaise with maintenance personnel (on site and external) to ensure maintenance is completed satisfactorily and in a timely manner.
Prepare annual operations budget, monitor spending and assist with cash flow requirements.
Manage student rooms and common areas including furniture, fittings, repairs, locks, keys, cleaning and maintenance.
Manage and maintain College facilities proactively such as laundries, gardens, commercial catering precinct, IT network, door system, fire system, PABX, car parks (including boom gates), locks and keys.
Manage security of the buildings including security contractor, external gates, CCTV cameras.
Manage Workplace Health & Safety and Fire Safety Plan.
Manage services (water, telephone, electricity, gas)
Maintain student database system (StarRez) including upgrades.
Coordinate with short term visiting groups including arranging keys, catering, cleaning & linen, guest special needs.
Extensive experience with StarRez.
Strong client engagement skills.
Extensive experience in project management.
Extensive budgeting and cash flow management.
Absolute discretion when dealing with confidential information.
An ability to meet deadlines.
Strong understanding of WH&S and policies.
Personal attributes that include: being thorough and proactive with a maturity of judgment, ability to work effectively within a small team, willingness to act in accordance with College policies and the capacity to maintain a position of respect.
Substantial relevant experience for a minimum of 5 years in the delivery of facilities and operational management services.
Experience working in a residential college setting or associated industry.
You are required to provide the following information for an initial assessment of your suitability for this role:
A covering letter in which you provide your contact details and, in not more than one page, take up the opportunity to introduce yourself and highlight your suitability for the role;
A current Resume, outlining your previous work experience, education, qualifications and any other information that is relevant to the responsibilities of this role. Educational qualifications should detail full title of the qualification, year awarded, and name of the awarding institution. Employment history should be in chronological order from the present, with details of dates of employment, position title, name of employer and main responsibilities / achievements.  Include the names and contact details of 3 referees;
A concise statement addressing the Selection Criteria (no more than one typed page per criterion).
Please Note:
Send an electronic copy of your application to
odile.prevost@unioncollegeuq.com.au