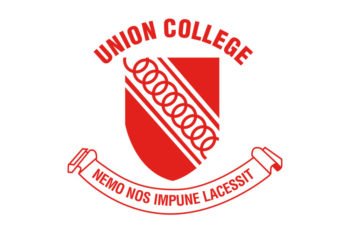 UNIVERSITY OF QUEENSLAND
UNION COLLEGE
Union College is a modern, independent residential college situated on the St Lucia campus of the University of Queensland.  The College provides accommodation and academic support services to male and female students from Australia and overseas.  This vibrant academic community of 331 residents is housed in heritage listed buildings and offers a friendly and focussed environment for the pursuit of academic success.  College residents enjoy an easier transition to university study and are assisted to achieve their personal, academic, social, cultural and sporting goals.  The ethos of the College supports tolerance, equity and respect for self and others, and acceptance of responsibility. For more information about The University of Queensland Union College, please access our web site at www.unioncollegeuq.com.au
Position title: Admissions/Administration Officer
Type of employment: Full time
Remuneration: Remuneration commensurate with experience
Closing date: Friday, 13 August 2021
Location: Union College 38 Upland Road St Lucia Qld 4067
Further enquiries: Peter O'Brien, Head of Union College, (07) 33771834 or peter.obrien@unioncollegeuq.com.au
About the Role
The Admissions/Administration Officer is a key member of the Union College team. You will work closely with senior members of staff and will be responsible for all aspects of the admissions process and a key contributor in managing student records.
Your Key Responsibilities
Key responsibilities include (but are not limited to):
Coordinating College marketing activities by liaising with staff in secondary schools, schedule marketing trips for the Head and Deputy Head of College and ensure marketing collateral is current

Oversee the admissions of domestic, international, undergraduate and postgraduate students to the College in a friendly, efficient and professional manner

Manage the admissions process for new residents including processing applications for places, offers and acceptances, and arranging interviews

Liaise with residents who are assigned media roles within the resident mentor program to ensure the College website and social media platforms are updated regularly with current events and activities

Maintain accurate and comprehensive records for all residents during their time at College Utilise College information systems (including StarRez) for admissions, bookings, on-going record keeping for residents and alumni

Liaise with personnel at The University of Queensland regarding membership and access to other services as required

Assist the Deputy Head of College and Operations Manager to ensure all relevant enrolment information on the College website is correct so as to enable ease of application to the College

Ensure Welcome Packs are prepared for incoming students which include fee agreements, rules and regulations, medical forms, College handbook, computer passwords etc.

Provide clear, concise and comprehensive reports, correspondence and other written materials as required
Qualifications
Substantial relevant experience for a minimum of 5 years
Selection Criteria
Knowledge / Skills and Abilities
Provide outstanding customer service by being friendly, welcoming and approachable

A professional and confident attitude

Extremely well organised

Exceptional attention to details

High level of verbal and written skills

Experience in using Microsoft Word, Excel, PowerPoint, Outlook, Publisher, Adobe and Photoshop

Exceptional time management skills

Ability to work independently with minimal direction as well as collaboratively in a team environment

Strong work ethic, reliable with the ability to maintain confidentiality

Ability to obtain a Blue Card and Police Clearance
Personal Qualities
Personal attributes that include: being thorough and proactive with a maturity of judgment, ability to work effectively within a small team, willingness to act in accordance with College policies and the capacity to maintain a position of respect.
How to apply
You are required to provide the following information for an initial assessment of your suitability for this role:
A covering letter in which you provide your contact details and, in not more than one page, take up the opportunity to introduce yourself and highlight your suitability for the role;
A current Resume, outlining your previous work experience, education, qualifications and any other information that is relevant to the responsibilities of this role. Educational qualifications should detail full title of the qualification, year awarded, and name of the awarding institution. Employment history should be in chronological order from the present, with details of dates of employment, position title, name of employer and main responsibilities / achievements. Include the names and contact details of 3 referees.
Please Note: Send a hard copy of your application to the address below. Simply staple the top left hand corner of the application. Please do not send documents that are bound or enclosed in plastic sleeves or folders.
Send to: Head of Union College, 38 Upland Road, St Lucia, Queensland 4067