Union College - News & Events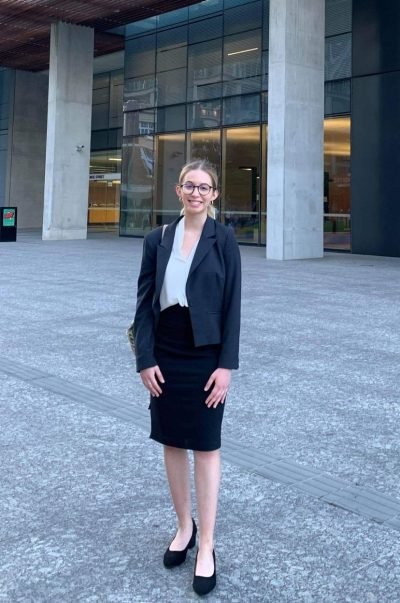 On the 22nd of October, Merlynne Posner and her team competed and won the 2020 Cooper Grace Ward Junior Moot competition run by the UQ Law Society and held at the Brisbane Supreme Court. The competition involved a mock trial where teams of 2-3 argue a hypothetical legal problem in front of a panel of judges while being questioned. Congratulations Merlynne!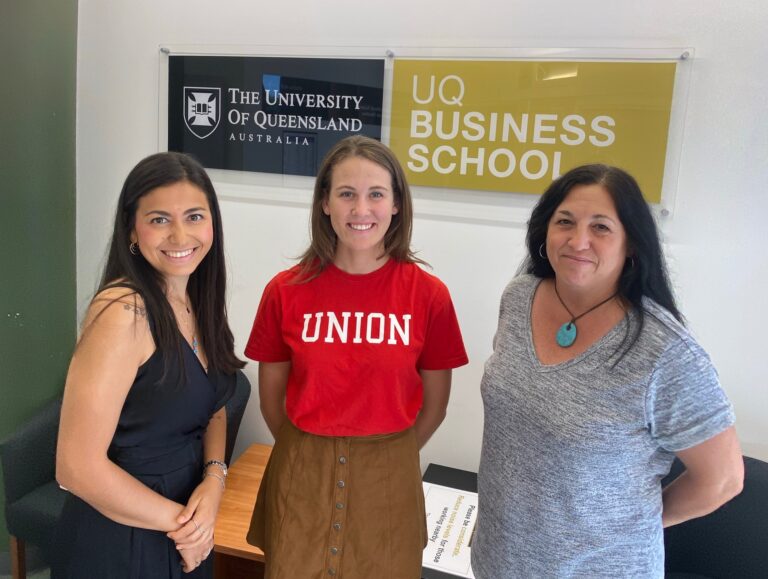 Hailey is a Union College resident and in her third year of studying a Bachelor of Tourism and Psychology. Hailey was hand-picked by Professor Niki Macionis and Professor Elizabeth Dominguez from The University of Queensland, (both pictured) for the World Tourism Forum Young Talent Programme. The topic for the Forum was to solve the following, "What will the new normal in tourism look like? We asked tourism experts from our global network to give their opinion on the new normal in the wake of the Covid-19 crisis." Hailey has made it to the final round. At the moment she is in the running to attend the World Tourism Forum for the Young Talent Programme Lucerne in Switzerland next year. She is the sole representative for Australia and is one of five finalists from around the globe.
After being selected by the professors, Hailey submitted the application summarising a problem statement (the concept which was presented through a visual graph) and then a conclusion statement. This concluded the first step in the process. The second step was to submit a short video presenting the innovative idea, which would then be evaluated.
There were four focus categories to choose from: Talent, Innovation, Diversity and Sustainable Development. 
Hailey chose the topic of Innovation in Tourism with a specific focus on diversifying the tourism industry for the Visually Impaired. The inspiration came to her through her friend Henry – a visually impaired travel enthusiast. Henry has spent much time overseas immersing himself in different cultures including, but not limited to hiking Mt Kilimanjaro, learning French in France, training for the New York marathon and travelling Africa.
Hailey's submission was about the noticeable gap in the tourism industry for visually impaired travellers; hence she's set herself on a quest to find innovative ways to improve the inclusivity and accessibility within the industry. Hailey felt that there is a distinct lack in management of visually impaired travellers. She sought to close this gap by implementing a multi-sensory platform that uses stories and audio recordings that describe destinations to provide more visually enticing descriptions to the listener. Her solution would have twofold benefits – it would boost the tourism economy by attracting more visually impaired travellers and their companions, and make tourism a more inclusive industry.
Union College wishes her the best of luck in the final stage of the selection process and congratulates her on her innovative idea and the achievement so far.