Union College - News & Events
Dear Residents,
It's Friday 13, the weekend is just around the corner and today's UC Ops COVID-19 update will be brief.
DINING ROOM POLICY
I need you to take the dining room new policy seriously. It is a precautionary measure to ensure you, we and everyone around us stay healthy – this also includes reducing the spread of flu.
Therefore, until further notice:
In the Dining Room – a maximum number of residents per table is 6 (six);
Outside, on the Terrace – there must be a space of 1 empty chair between you and the next person.
Hand sanitising before taking your food tray is compulsory. If the two Sanitising Towers get empty, there are Sanitising Gels on each food (scraps) disposal unit.
OTHER IMPORTANT STUFF
Wash your hands often;
Maintain at least 1-metre distance between yourself and anyone who is coughing and sneezing;
Avoid touching eyes, nose and mouth;
Make sure you, and people around, follow good respiratory hygiene by covering your mouth with your bent elbow or tissue when coughing or sneezing;
If you are showing the symptoms, let us know or seek medical help.
COVID-19 SYMPTOMS
Common signs of infection include respiratory symptoms, fever, cough, shortness of breath and breathing difficulties (see the attached).
VERY IMPORTANT
If you have a fever, cough, shortness of breath and difficulty breathing, seek medical care early. Trying to fix the symptoms with paracetamol, ibuprofen or aspirin may only mask the symptoms.
"Fever" includes a low-grade temperature of 37.3'C or more.
"Cough" includes even a mild cough.
If you are experiencing potential COVID-19 symptoms while on the Union College Campus:
do not panic (we are here to help),
immediately go to your room and close the door,
contact me (Ana Alexander) on 0413 025 746.
---
You can find further information on the COVID-19 from:
The University of Queensland – here (https://about.uq.edu.au/coronavirus-advice-uq-community#qt-tabs_coronavirus_info-foundation-tabs-2)
The World Health Organisation – here (https://www.who.int/news-room/q-a-detail/q-a-coronaviruses)
Australian Government Department of Health – here (https://www.health.gov.au/news/health-alerts/novel-coronavirus-2019-ncov-health-alert)
Global Graph – here (https://experience.arcgis.com/experience/685d0ace521648f8a5beeeee1b9125cd)
Kind regards,
Ana Alexander
Dear Residents,
I would like to welcome all residents, both new and returning, to Union College for 2020. I would also like to welcome two new staff members who joined us in January – Ana Alexander (Operations Manager) and Justin Dowling (Finance Manager). I know you are already making them feel welcome as they work and move around our community.
I hope my Friday afternoon "Union Newz" finds you well, that you have begun to really settle in to Union as your 'home away from home', and that you have had an excellent start to your first few weeks with us both academically and personally. It is wonderful to have you all back and for the College Community to be buzzing with life and laughter once again. Be sure that each and every one of you make the year ahead a great one for yourself and our community by adding a new chapter to your book of life.
Please find below some upcoming events and opportunities for you to either participate in yourself or attend and support fellow Union College residents.
College Idol: A huge congratulations to Jess Dickinson for her wonderful performance and third placing at College Idol last Monday evening. Thank you also to the amazing Union College spirit and supporters who attended Jess' performance.
Swimming Carnival: Inter College swimming carnival is on tonight with a commencement time of 7 pm. Residents are meeting in the Fire Room at 6.10 pm and will depart from College at 6.20 pm. Best of luck to all our swimmers and supporters.
Sport: Good luck to our participants and supporters in the many other sports being played this semester. Weekly sport commences with Badminton this Saturday and Sunday.
Novel Coronavirus: Please be sure to keep up to date with the COVID – 19 advice and information sent out from our Operations Manager Ana and ensure that you are supporting best practice in looking after yourself and our whole community.
Clean up Australia: Congratulations and thanks to our band of volunteers who participated in Clean up Australia last weekend. Your support of our environment is greatly appreciated.
Red Frogs: Feel free to drop in to the Fire Room on Monday nights at 7.30 pm for pancakes and a chat with the Red Frogs.
Union Mini Ball: Friday March 13 from 8 pm – 12 am. Stay tuned to Georgia's announcements for ticket sale times.
Streeting: Friday March 13 from 6 – 9 pm. Stay tuned to Georgia's announcements for ticket sale times.
Union College Merch Sale: Stay tuned to Brodie and Brennan's announcements for dates and times of merch sale next week.
2020 Rural and Reginal Enterprise Scholarships Program – Round 4: The fourth round of RRES Program is open for students who commenced their course of study in 2020. To apply for scholarships please contact qtac.edu.au/scholarships/RRESP . Alternatively call in to see me and I will give you the contact details of a UQ staff member for further information.
Inter College Activities: Keep your eyes open throughout semester 1 for the numerous activities on offer to participate in or support – such as tennis, debating, touch, Car Wash for a Cause, AFL, Do it in the dark, volleyball, Choralfest, cross country, Bandfest, rowing, chess, hockey, live below the line, blood drive, badminton and water polo.
Facebook and Instagram: Please remember to follow and like our Union College Facebook and Instagram accounts. Thank you to the wonderful work of Ezra and Maddie in keeping your families, friends and wider community updated on Union activities through their regular posts and videos.
PLEASE REMEMBER – If being on stage performing, debating or playing sport is not for you, support our Union College stars in all areas by attending the performances or games with friends and cheering on from the sidelines or the seats of the theatre. Extra support is always hugely appreciated and certainly goes a long way to building great community spirit.   
Thought for the week: Every person is a book, each year a chapter.
Mark Twain.
Wishing you all a wonderful weekend.
Kind regards and thanks,
Bernadette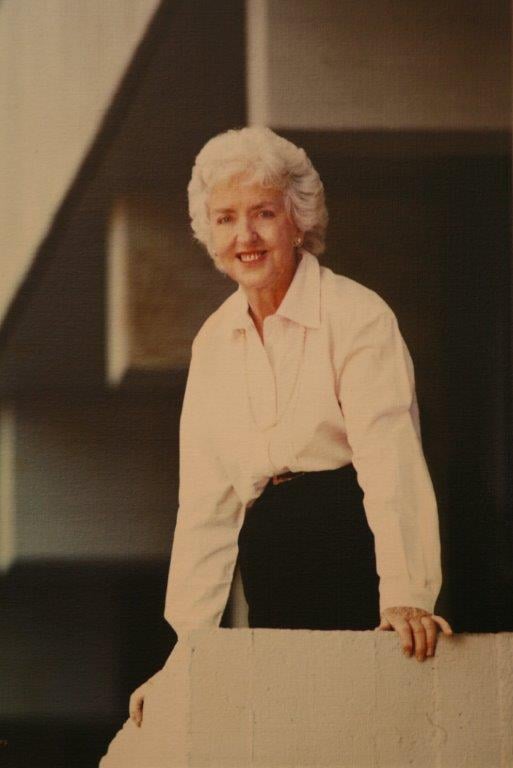 Dear all – it is with great sadness that I am posting to let you know that the great Peggy Burke has passed away. Her funeral will be on Wednesday 6 November 2019 at St Ignatius Church Toowong at 11.00am.
I am sure you will all agree that she was an inspirational person who gave so generously of her time and kindness to so many people. Our lives are better for having known her. She will be greatly missed. It would be wonderful for members of her "Union family" to attend and share with Peggy's family our gratitude, love and support.
A lunch will follow at Union. Please pass on to anyone who you think would appreciate this information.
– Jane FitzGerald
This page use a bit of formatting in css. This styling may not be represented 100% in the layout you are viewing below