One Price. Loads of Value Facilities professionally
cleaned regularly Ratio of approx. five people per bathroom Views overlooking the
Union gardens or UQ ovals High speed
internet connection Ability to print to College laser printer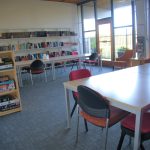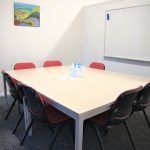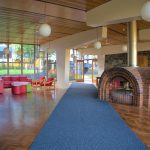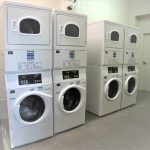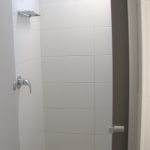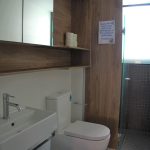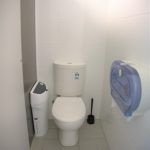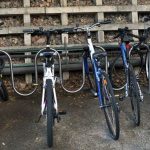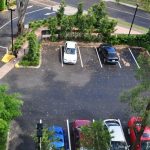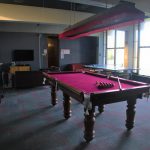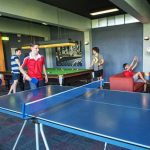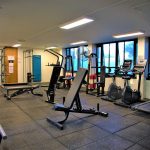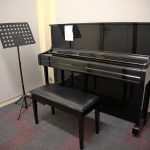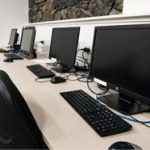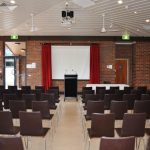 As one of UQ's largest colleges, Union College has a number of exclusive facilities and services available to residents.
Union College's library and tutorial rooms are air-conditioned, quiet spaces for individual and or group study, and scheduled tutorial sessions. Tutorial sessions are delivered by Union's Tutorial Program, which is provided to all residents at no additional cost. Study in a light and airy atmosphere with modern furniture and fittings.
Union College has an on-site gymnasium that is well equipped for personal fitness in a spacious setting with oval views. Residents also have free access to UQ's sporting facilities, which includes a gym and pool.
Union College provides residents with undercover storage for bicycles. Cyclists enjoy the many bike paths available for riding around Brisbane and at UQ. Jump on your bike and head off with your friends for some invigorating exercise. For information about bike-way paths and cycling in Brisbane, please visit the Brisbane City Council website.
As well as three meals provided daily, the college has a kitchenette facility in the Late Meals Room that contains a microwave, sink, stove-top, oven and lockable fridge spaces. Each residential floor is also equipped with small kitchenettes containing sinks and hot water jugs for resident use
Residents can access Union College's network and fast Wi-Fi throughout the grounds. A quality laser printer is available for use in the college computer room. 
The Games Room is a large indoor recreational space that allows residents to unwind from their academic commitments and socialise with other residents through a range of provided gaming equipment. The Games Room is equipped with a billiard (pool) table, large screen TV and Play Station 4 with multiple games available, and table tennis equipment.
Catered for musicians, residents have access to two soundproof, carpeted rooms. Music rooms are flexible and attractive spaces that can accommodate a small group of residents that may wish to practice together. Each music room features an upright piano.
The TV room has large comfortable couches, a large wall-mounted LCD display with Foxtel cable TV subscription and a DVD player. Whether it's a movie night or a major sporting event broadcast, the TV room is a popular home theatre facility for residents to relax in.
Union College is equipped with modern eco-friendly front loading washing machines and dryers, plus irons and ironing boards, and outdoor clothesline. Book a machine from your phone using an app so you never have to wait.
Student rooms are cleaned once a week by the friendly college cleaning staff. Bathrooms are kept bright and fresh with a daily clean, as are all public areas at Union College.
Use an air conditioned, fully equipped and maintained computer laboratory with a specialised laptop/notebook study area. Available 24 hours to residents to study and write assignments.
The O'Brien room is an air-conditioned and carpeted common room for senior and long-term residents. Attractive, comfortable and equipped with an LCD TV and upright piano, the O'Brien room can be used for formal meetings, small casual gatherings and academic purposes.
The Fire Room is a large, sunny room that is often used as a convenient place for residents to meet. Equipped with comfortable chairs and glass walls open to views of Union College and UQ, the Fire Room provides a relaxing ambience for residents wishing to unwind. Newspapers are supplied daily.
Union College boasts beautiful, lush gardens – creating that welcoming home away from home experience. Lunch on the Terrace and enjoy the bird life and watch the possums and other wildlife scampering about the college at night.
All mail, including courier deliveries, are kept at the office for collection at your convenience. The College delivery address can be found on the Contact Us page.
Two well lit car parks are available, where entry is boom gate controlled. Some spaces may be available for first year residents, so if you would like to be considered for a car space then please advise at the time of application. For parking and fare information, please visit the UQ parking website.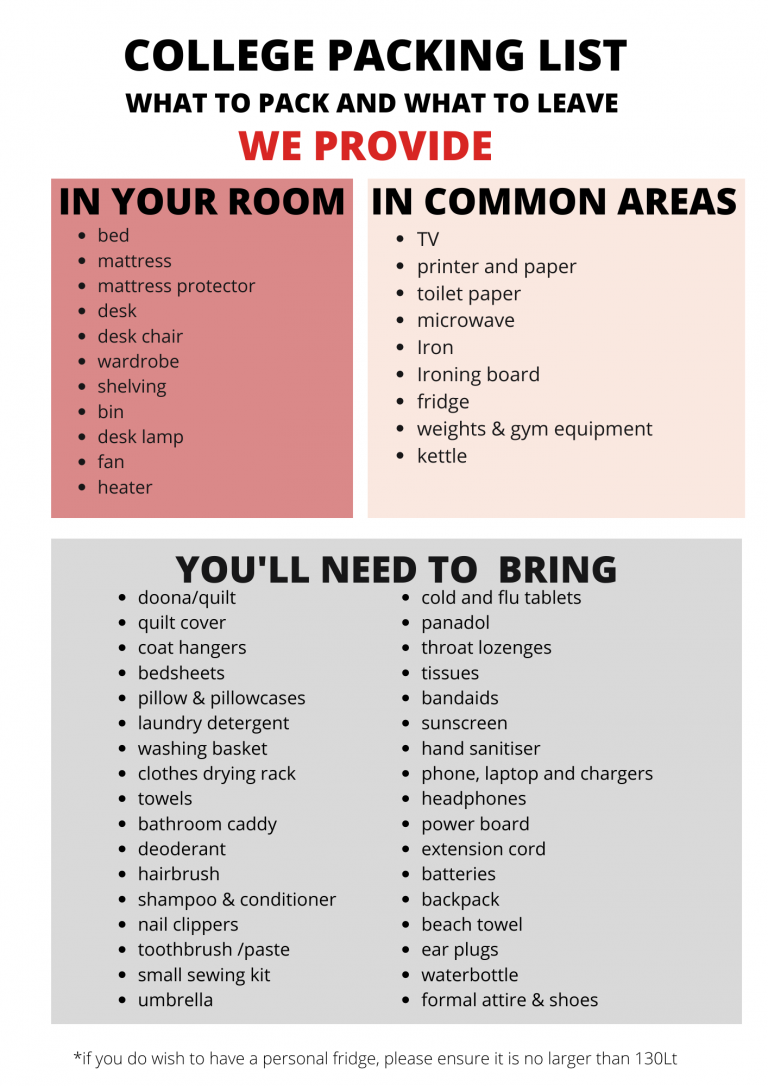 There is so much to love about life at Union College. But don't just take our word for it! Book a tour with a friendly Resident Mentor and see for yourself just how amazing our student accommodation is. you really do get what you see at Union College: beautiful grounds, modern facilities, free academic support - surrounded by like-minded people who will make you feel right at home. Union College is also centrally located , not just to UQ, but to West End, the Brisbane CBD, South Bank and all the surrounded parks, cafes, amenities and so much more.

So to see why Union College really does feel like home, enquiry today.