We welcome prospective resident tours! These do require advanced bookings and can be scheduled on weekdays (Monday to Friday) between 10:00AM and 4:00PM. Please contact Union College by telephone on (07) 3377 1500.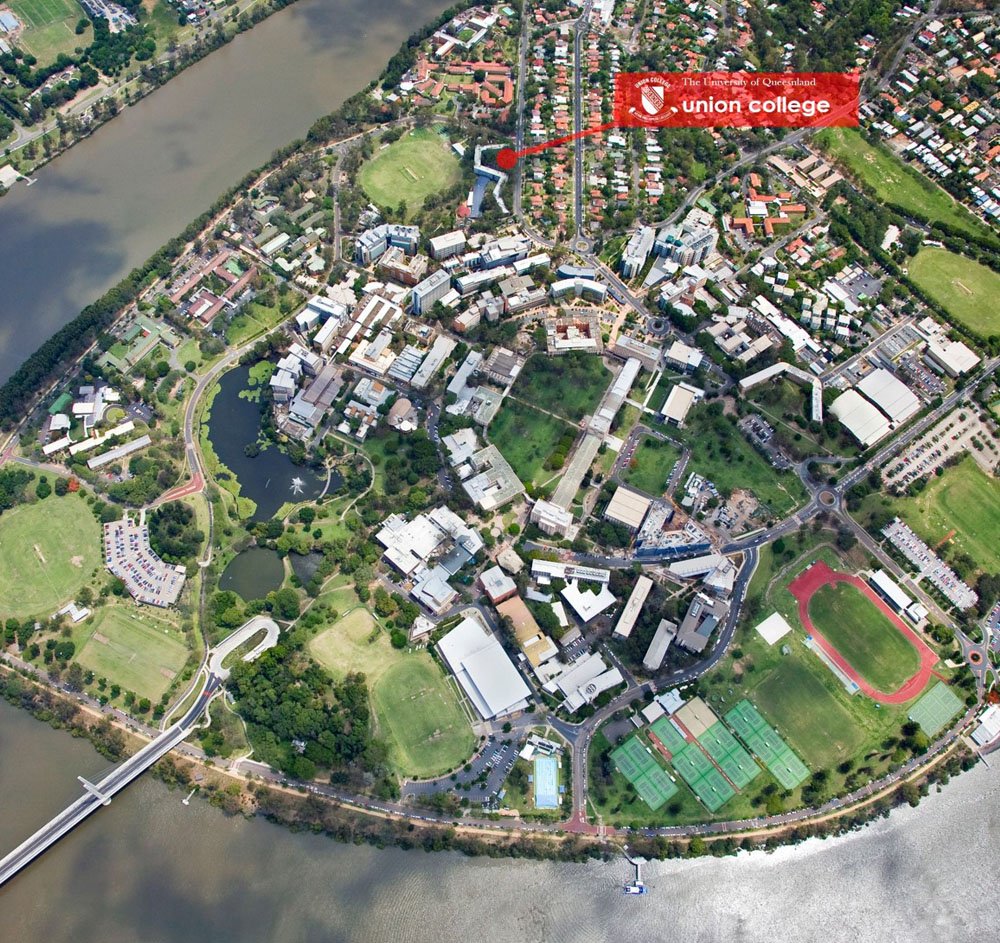 Directions to Union College
Union College is located within The University of Queensland, St Lucia campus in Brisbane, Queensland Australia.
Union College is within a few minutes walking distance of UQ Chancellors Place bus interchange and 10 minutes walk to the UQ Lakes City Cat ferry terminal and bus interchange.
For bus and ferry timetables and fare information to the University of Queensland, please visit the Translink website.
Limited paid parking is available along Sir William MacGregor Drive. For parking and fare information, please visit the UQ parking website.
Do you have any feedback for us?