On Wednesday 25th October, Union College celebrated it's 70th Valedictory Dinner. Moving speeches were given by our Senior Resident Mentor Abbey Stuart, and Resident Mentor Katie Broomfield. There was also some amazing statements made about the award recipients for the night.
Keep reading for Abbey and Katie's full speeches.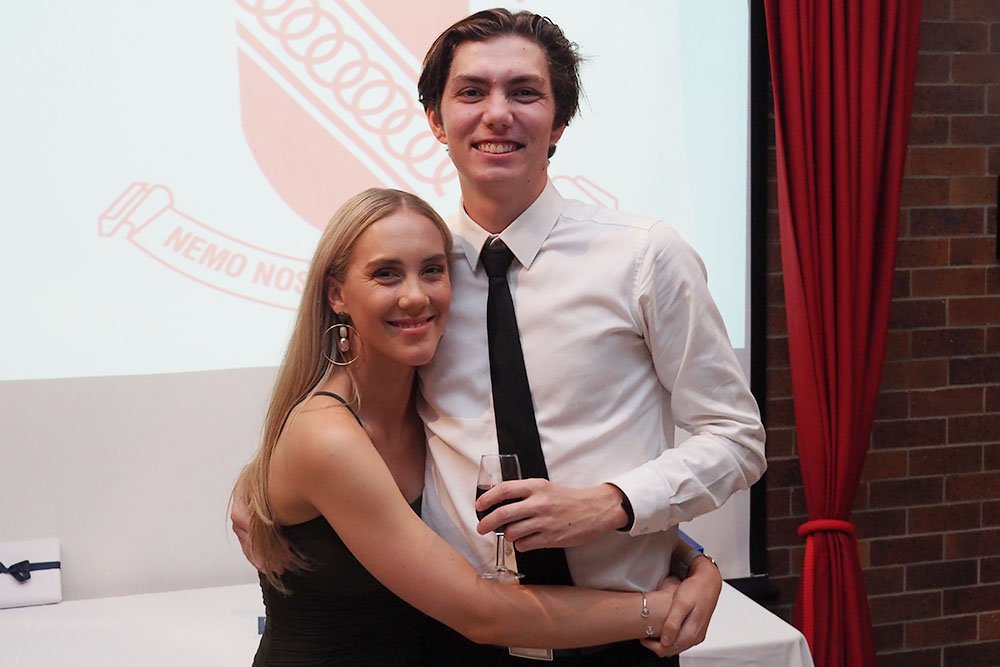 ABBEY STUART
Good evening everyone,
When I was asked to write a speech for tonight, I found it hard to actually put into words what Union has meant to me. And although I am well and truly done after three years, I was laying in bed last night thinking just how much I am actually going to miss this place.
Three years ago I got up at 3am for the ten hour drive here. I cried for a solid two hours, and it wasn't just a glistening little tear, I was ugly sobbing. Literally begging Mum to take me back home, because I wasn't ready to move out. I wasn't ready for the horrible idea of communal living, shared bathrooms, catered meals and forced social activity. Nathan Kerr can vouch, I arrived at college on R floor with three 1kg family pack bottles of Dettol and 5 pairs of shower thongs, praying I didn't get tinea, and knowing full well that I would be taking Mum up on our pact that if I hated college I could move out and come home Easter break six weeks later. I remember going to bed that night and saying to myself 'only 42 days left until you can go home Ab'. How wrong I was.
About two weeks ago, coming to the end of my degree, Mum asked me why I decided to stay. I think for most of us it's quite similar.
It was for the big nights, the bellowing laughter, the better days spent in the OB, the besties I would never have met, the buckets of vodka consumed, the Berocca's needed the next morning, the sometimes below average grades, but the always above average banter, the berry crumble for dessert. It was for the late night Ville runs, the bubble of college politics that so greatly influence our lives but don't really matter outside, and the stress of not getting the last banana at breakfast.
It was for the office ladies (Julia, Ann, Lyn, Alice, Monica & Kristin) that are our mothers and gently chide us when they see too many online shopping packages being dropped off. And Brad, who is our cool uncle, who you know you can always go to for advice, and get to pest spray your ants when you annoy him like me. And to the kitchen staff we love, thank you, you feel like family.
It was for the sea of red, tune pumping and flag waving at sport, for being a water girl, for the gee up posts, and for three years of meeting the most incredible people who have all shaped me in some way or form, just like they will have for you.
And for all the firsts we have experienced, those leaving, will have experienced a lot of last's this week. Unless you've experienced union, you'll never actually understand what it's like, you'll never have been to 'college' it's like our own little club, a special bond over a red rubber band fob.
Starting at Union was the beginning of one of the weirdest, wackiest, and most rewarding adventures, and I'm thankful to have met you all. You don't know how much of an impact this experience has bettered me, made me grow, and equipped me with friends that are now family.
To Mey, thank you for being a constant source of support this year and a smiling face when we need it most, myself, and the entire RM team are so glad you came on when you did so we were given the chance to work alongside you. The students here trust you and know you have their backs, and we couldn't ask for a better, and more caring, dean of students.
To Peter, thank you for giving me the chance to be a leader, and most importantly thank you for your persistent style of unique leadership throughout the years.
To the RM Team, you are all legends, I am so glad we got to get to know each other this year, you are all beautiful people and have contributed so much to our college and making first years lives impeccable. I am so grateful for you all. We truly have had the most rewarding year.
To next years SRMs:
Jack, your hard work this year and kick-starting everything social media wise has been incredibly appreciated by the entire college, and I know you will lead Union with passion next year! And finally to Clara, I know you are going to make the most amazing senior RM, that you'll lead the team with kindness and grace, and that you'll craft a first year dance with as much passion as you did Dancefest. I am so happy for you both, and it's comforting knowing that I am leaving a well-loved position in more than capable hands.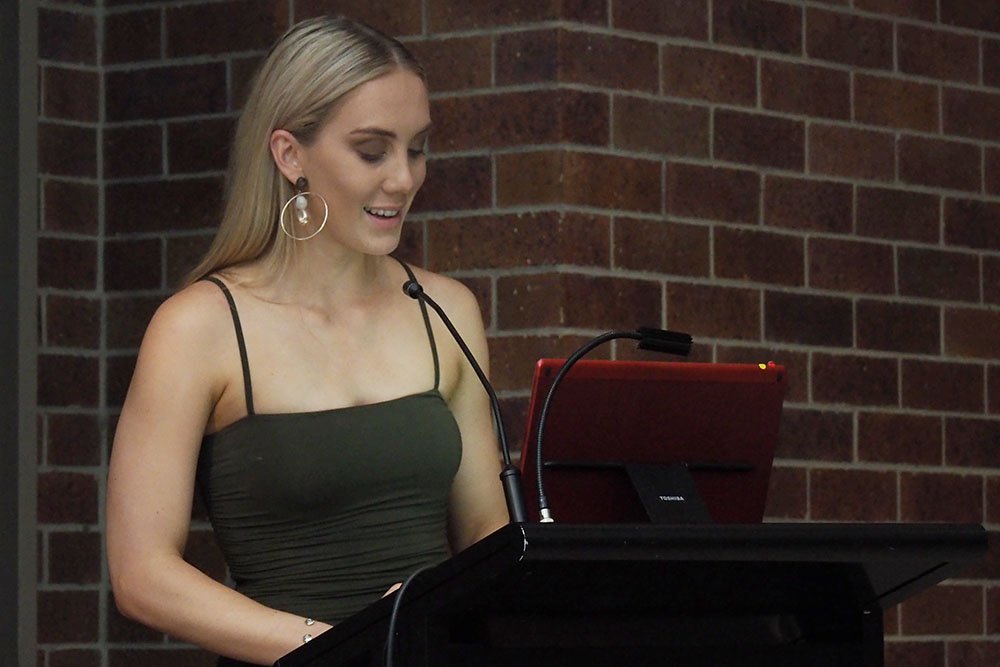 It's hard not to be sad that college is coming to an end, because I honestly believe that these are the days we will remember. Adults in their 40's and 50's still talk about this three year experience, and I truly believe it is something we will carry with us for life. But like all good things, it must come to an end, and I wish everyone the best in the futures, both personally and professionally.
So, before I need to be clapped off for my ridiculously long speech, thank you to my fellow union rangers. To those carrying on, I hope you continue the true tradition of this college.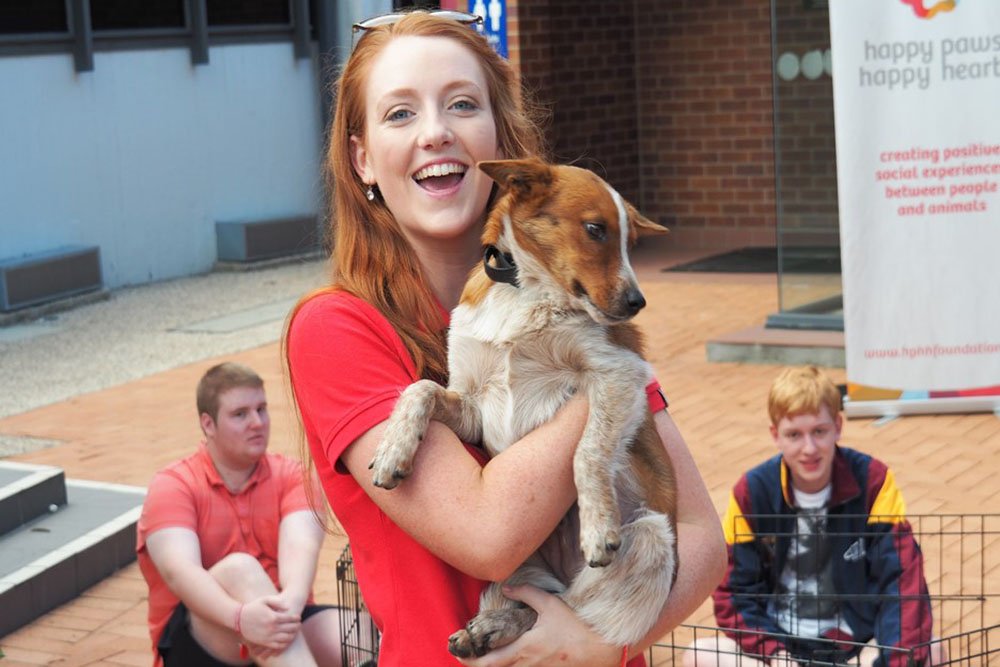 KATIE BROOMFIELD
Last week at the Sporting and Cultural Dinner, Jack Rogers and I were talking about the formal dinners here at Union College. Discussing how special each dinner was in bringing together different residents, creating little moments and photo opportunities, and how they remind us of how unique our time here at Union has been. Then Jack and I did some maths and realised that over three years, this is my 27th formal dinner at Union!
The college has provided me with so many wonderful opportunities, especially holding four RM positions and being on two teams with Abbey Stuart. I was thrilled last year to be given the roles of Resident Functions Officer and International Liaison. And this year, I was incredibly honoured when Peter asked me to stay and be not only a Floor RM, but also Community Engagement Officer. All these roles have been so unique and fun in their own way – the benefit of Resident Functions was being able to host the dinners and eating salmon and steak every other week.
But this years' roles have been my absolute favourites. As a floor RM, I was fortunate to be allocated the best bunch of first years – we've got a brilliant floor and its been a privilege to be their RM. The floor is basically a photo gallery, a quote wall, a floor mascot – the blow up parrot named Fredrick…
It's been huge fun to watch the R floor residents go from fresh-faced, slightly awkward and uncomfortable individuals – who were a bit confronted at first at having such a bold and loud redhead on their floor – to confident individuals whom I now call friends.
Community Engagement has been a wild ride. My predecessor, Elise Langford is a tough act to follow but I hope I've done her proud. We've had Easter Egg hunts, Red Frog Pancakes, movie nights, pizza afternoons, a crafternoon, Trivia Night, trips to the cinema to watch Beauty and the Beast, which over 50 students attended. The Shrek movie marathon was a classic – over three weeks we watched the films. The best being Shrek 1, and it seemed like the entire college crammed into the TV Room to say all the lines along with the film, and belt out the songs.
Spontaneous Snack nights where the residents flocked to the Fire Room to grab Tiny Teddies and lollies. It was very rewarding to see people stick around and watch people chat and socialise over something so simple, but very engaging and effective.
Something Mey, our brilliant Dean of Students has been so supportive of was a new event I introduced this year, aptly named Puppies and Cupcakes. I'm pleased to hear this is to become an annual fundraiser! The Happy Paws, Happy Hearts Foundation brought in puppies to the college, and residents were able to decorate their own cupcakes in between cuddles with the dogs. The best memory of these events was seeing at least 50 of the residents come early to the first Puppies and Cupcakes day, and all sitting on the steps of the terrace … anxiously waiting for their turn with a puppy. Eyes never leaving the dogs.
SWOTVAC was an absolute blast to organise – with snacks every evening that were always gone in ten seconds by the flood of residents. A pizza party on the oval, followed by a late night game of sardines in the dark. Card games and films, and an autumn picnic on the oval. The absolute peak aspect of the Community Engagement role was first introduced by Elise last year – a game called Peg Assassin. Let me be the first to say that this game changes people. For those who don't know, the aim of the game is to be allocated a target that you have to kill (nothing too serious, your target is removed from the game by you attaching a peg to them before they can kill their own target). It's a game built on paranoia and strategy. Murders took place in the dining hall, corridors, IGA, bedrooms… no where was safe. No one could be trusted. Residents were murdered by their own friends. The level of commitment and ability was astonishing. One player, Callum Barr waited under the library desk at his target's feet for over an hour, waiting for the right time to strike. Meanwhile his target sat next to him. Unbeknownst to him that death was imminent. In an attempt to save themselves until the final round, some residents walked in groups of supposed "alliances" until they realised they had been murdered in cold blood by their own friends. A peg could break friendships. I found it a really appropriate game to play during the week before exams. Nevertheless, 88 residents were in the first round, and this game introduced a lot of people to other residents they hadn't met at this stage of the year. It was good fun… until the final few battled it out on the oval in front of around 50 onlookers. The Second Union College Hunger Games. It was bloody, it was messy, and it was awesome to watch. Everyone in tutus or hoodies, armed with a single peg. And only the toughest survived. I was proud to crown fellow RM Callum Barr as Ultimate Peg Assassin.
I'd like to wish the best of luck to Karri, the Community Engagement Officer for 2018 (or as I like to call it – CEO of Union College). Karri, who I know will embrace this role with her boundless enthusiasm, and use her remarkable tenacity to make this role truly great.
In reflection, it is moments like these on the display that remind me of how brilliant my time at Union has been.
Thank you to Peter for making me an RM and trusting me with such a responsibility. You've always given me lot of reassurance in myself and I thank you for that. Thank you to Mey, not only for everything you did to support me in my role this year but for supporting me with your friendship and endless care that you give to everyone who surrounds you. I for one can account for your generosity and dedication to the residents at Union – and personally thank you for sticking beside me in the Emergency room for three hours, and still making jokes with me about the hot doctor.
A huge thank you must go to the office staff for always keeping our best interests at heart – and especially to Brad and Lyn for always being there for me since day one, and 100% always ready for banter and laughs.
From the first day, Union has felt like home. That can definitely be attributed o the phenomenal RM program – being welcomed to this massive building by friendly Resident Mentors was the first step to Union becoming a second home. Little did I realise then that I was walking into a building to meet the people who would become my friends for life. My experience at Union has been made up of little moments … and each with the ability to enhance the unforgettable time that every college resident has.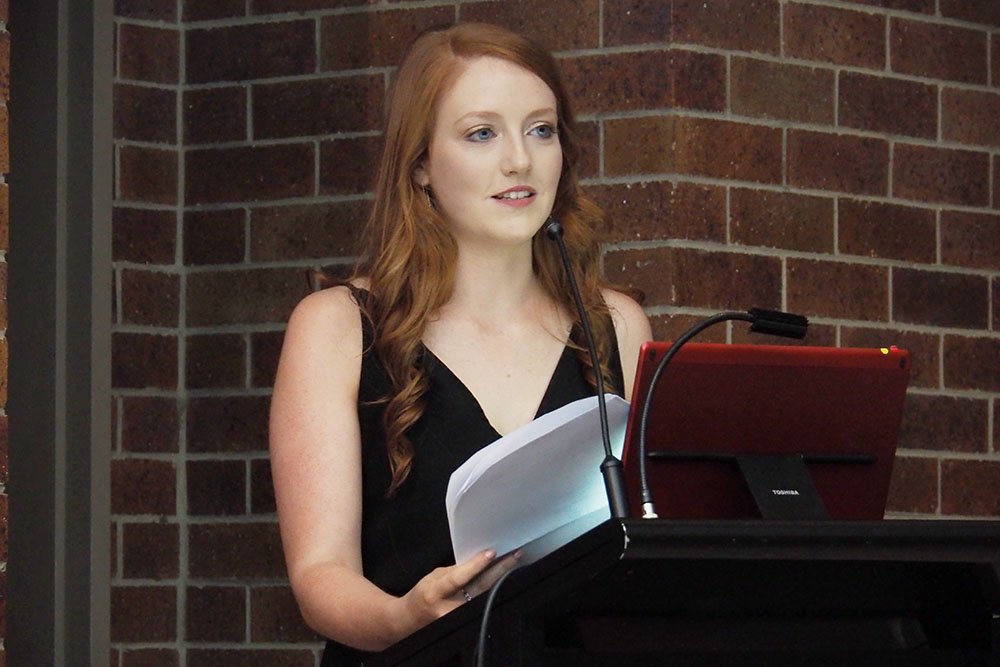 Every time a first year song comes on at the RE and a flash mob suddenly materialises in perfect sync. Sharing survivor stories of smuggling more than one piece of fruit out of the dining hall without being pursued by kitchen staff. Losing your fob and trying to get away with not buying a new one for as long as possible. Getting locked out of your room after a shower, wearing nothing but a towel. The 2am trips to Deano's for kebabs. Best of all, seeing that brilliant sea of red as it marches to support the college event that's on. These small moments make one entire experience. It's an experience that cannot be replaced or beaten. Most importantly, it is made up of the people we share it with. People like these. That's why it's unforgettable.
Being able to walk out of Union at the end of the year, with an endless list of funny stories and moments shared with friends, is a real privilege. These walls hold countless memories, and I'm proud to have been a part of making them.